Wedding vendors are the professionals who provide goods or services for the wedding day. There are many types of vendors, including the venue, officiant, decorator, hair stylist, DJ, invitations, caterer, etc. No matter how large or small the wedding, vendors will be needed to fulfill important tasks. Your vendor team is crucial in executing your special day according to your vision for your wedding day. Therefore, one of the most important parts of wedding planning is building your vendor team. Below we have compiled a list of ways you can find wedding vendors:
1. Ask for referrals. 
Think of the weddings and events that you have attended… did the decorations capture your eyes? Did you enjoy the DJ? Ask people you know who recently got married about vendors referrals. In addition to the name and contact information of the vendor, ask also about their experience working with that vendor. What the vendor did well, what they could have done better, how responsive they were, etc. Be mindful to still do your research. People's styles and personalities are different so your friend's experience will not necessarily be yours.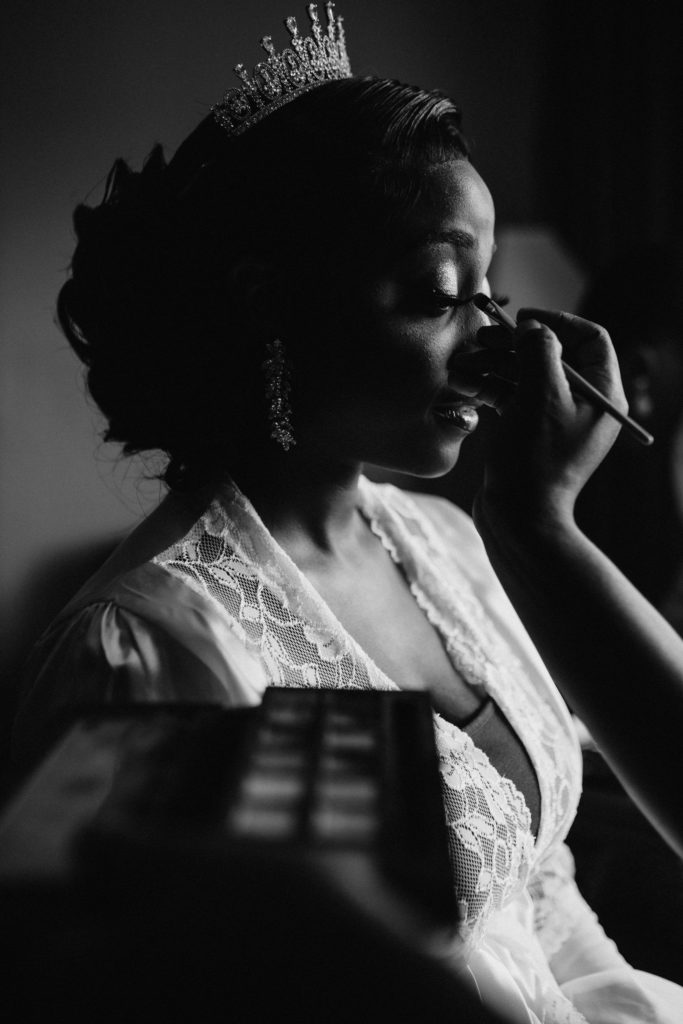 2. Google search.
Utilize Google to search for the vendor(s) that you need. You can make that search as specific as you'd like, ex: "Boston natural hair stylist" or "African caterer near Lowell, MA". Make use of Google's reviews feature to read on people's experience with those vendors. In addition to Google, Yelp is also a useful site for finding vendors, viewing pictures of their work, and reading feedback from their past clients.
3. Social media.
Social media provides the awesome ability to view a wide range work from and interact with potential vendors. However, social media is also inundated with pictures and videos. To help with that, Follow hashtags relevant to what you need (ex: #Bostonfloraldesigner) to see posts from those vendors directly on your timeline. Make the hashtag as specific as possible to focus your search. Once you see work that you like from a particular vendor, consider following that particular vendor on social media to see more of their work and to learn more about their style.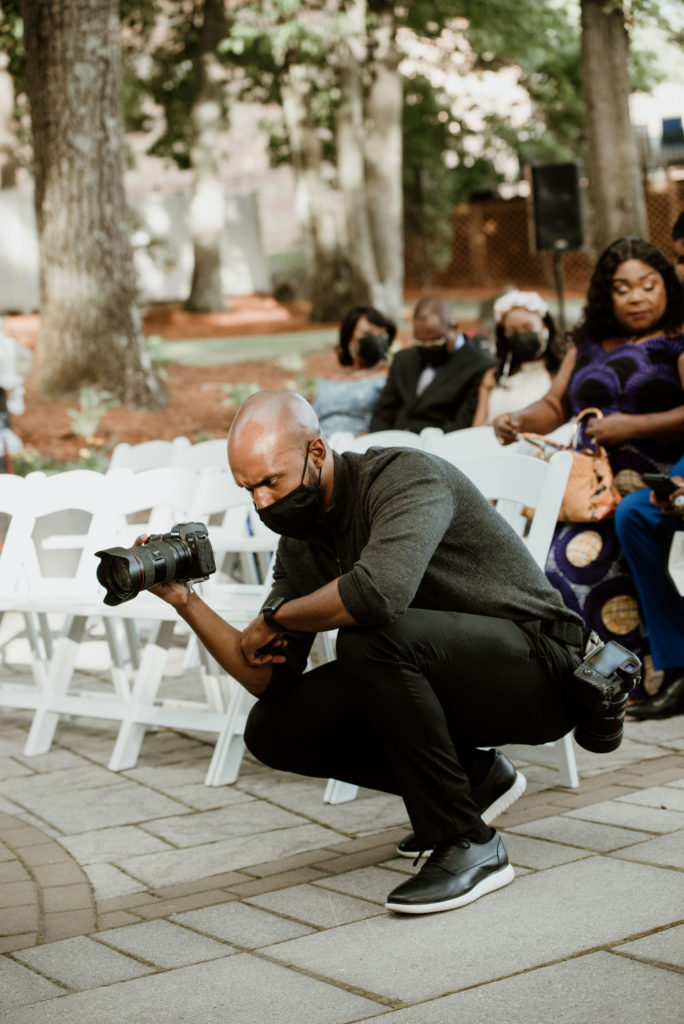 4. Wedding marketplace
Wedding marketplaces (or directories) were created to facilitate the wedding planning process for couples, including the process of finding vendors. Utilize the marketplace to not only look for vendors but also to look at their ratings, to read reviews, etc. Popular wedding marketplaces include: the Knot and WeddingWire. There are also specialized marketplaces like Munaluchi Bridal, which focuses on multicultural weddings.
5. Wedding expo 
A wedding expo (or fair) is an exposition of different wedding vendors. They contain a range of vendors and a couple of vendors in each category. They also contain different types of shows (ex: fashion show, live band), and they are great for generating ideas for the wedding. Because these are in person, they are interactive, allowing you to see, feel, touch, and taste, and also to determine whether you "click" with a particular vendor. They are also something fun to do with loved ones or the bridal party.
6. Wedding planner
One of the advantages of hiring a wedding planner is getting access to their network of vendors. Wedding planners are constantly working to become aware of the different vendors around. They will work with you to understand your vision. From experience, they will know (or will look into) vendors that best match your style and vision and that are also reliable and operate their business with excellence. 
Beyond helping find vendors, your wedding planner will assist you in the process of booking your vendors and will help you review contracts. They will act as liaison between you and your vendors. They will help schedule vendor meetings and will attend them with you. Throughout the planning process they will maintain communication with the vendors to make sure things are carried out as contracted and as scheduled. Your wedding planner will also oversee all the vendors on your wedding day.
If you need a wedding planner, we would love to speak to you more about how we can serve you. At A Peace Of Cake Event Planning, our mission is to make the wedding planning process easy for couples, allowing them to enjoy the planning and their wedding day. We would love to talk to you more at our free 1-hour consultation. Contact us today!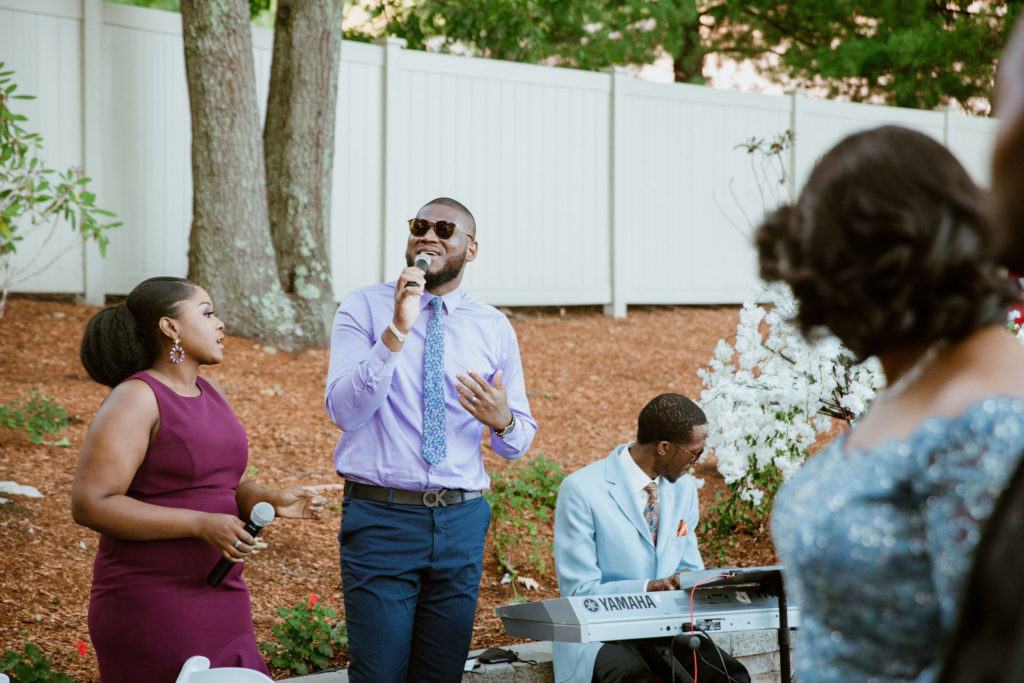 We want to hear from you!
Which of these tips were most helpful to you in finding vendors? Is there one that you would like to add to the list? Let us know! Happy planning!
~Laetitia